La abuela Carmela

2458 views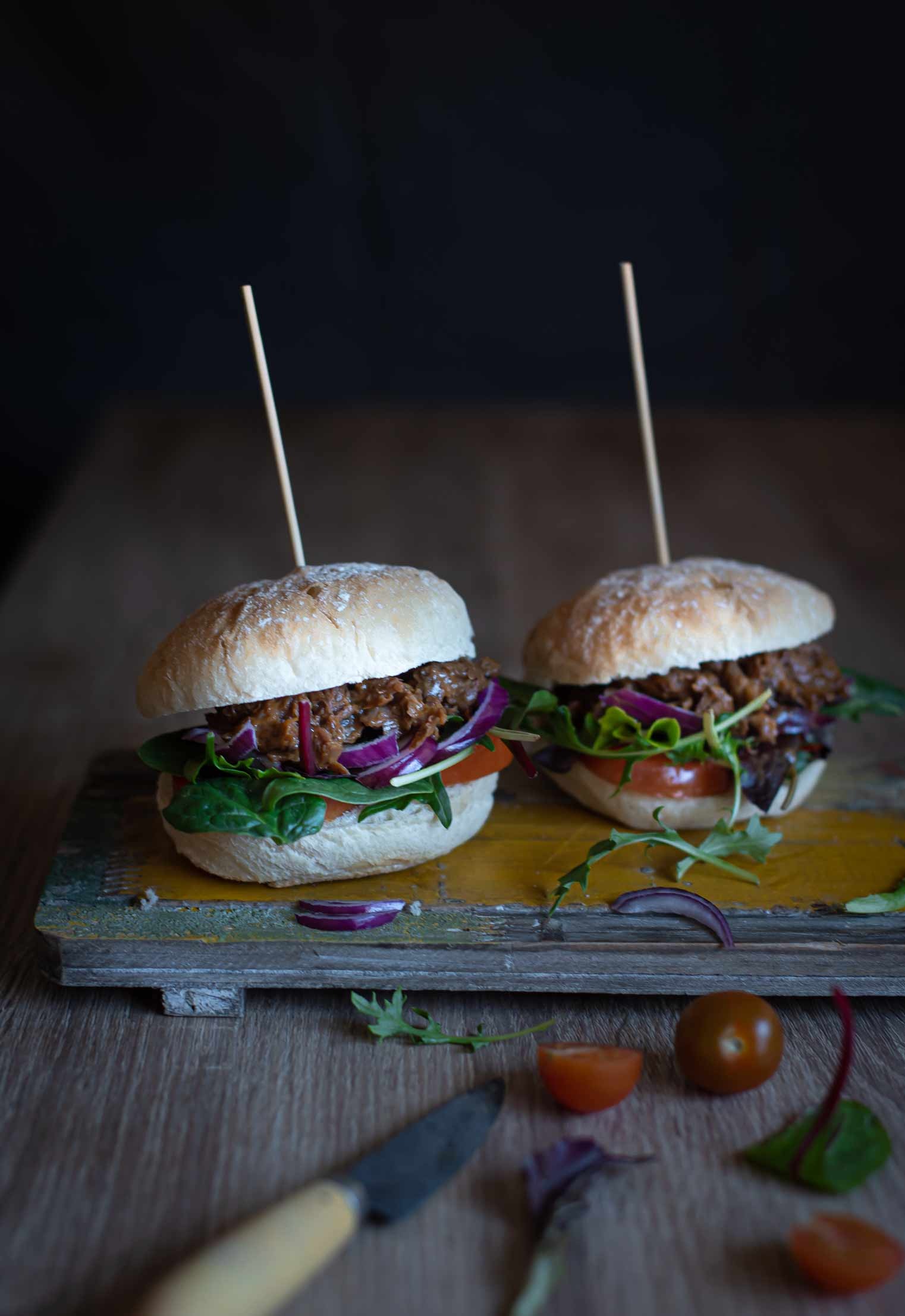 Do you like hamburgers? Want to try something different? Today we bring you a way to innovate in your burgers to give them a very special touch.
A recipe for Cheek Burgers, perfect if you want to bet on a very good quality product such as the cheeks of Ibéricos El Cortijo.
Ingredients:
• 4 pieces of cheek
• 1 small leek
• 1 onion
• 1 carrot
• A piece of celery
• 3 tablespoons crushed tomato
• Vegetable broth
• A stream of quality red wine or Pedro Ximénez
• Salt and pepper
• Virgin olive oil
• 2 rustic bread buns
• Red onion
• Lettuce to taste
• 1 tomato
Preparation:
1. First we will do the cheeks in a traditional way.
2. Seal the cheeks in a little previously seasoned olive oil. Reservation.
3. Chop all the vegetables and put them seasoned on the fire so that they poach, so that they are soft.
4. Add the crushed tomato, leave a few more minutes for the flavors to integrate.
5. Include the cheek, cover the wine you have chosen, raise the heat to maximum temperature to evaporate the alcohol and put the same amount of vegetable broth very hot.
6. Lower the heat and cook for about 2h/2h and a half. Check that it is not reduced much and add broth if necessary. When they are soft, set them aside and crush the vegetables.
To assemble the burger.
1. Toast the bread a little in the oven, or on a griddle.
2. Cut tomato slices, put them in the base. Put the lettuce and chopped red onion into strips.
3. Crumble the cheek and finish the burger with a generous amount of meat.
Give your burgers a spin and create this innovative recipe for you to make the most of the Iberian acorn cheeks.
Chef's Tip
We keep the crushed sauce and use it to salt some loin fillets, or you can also use it to bathe some cheek cannelloni.
Comments (0)
No comments at this moment